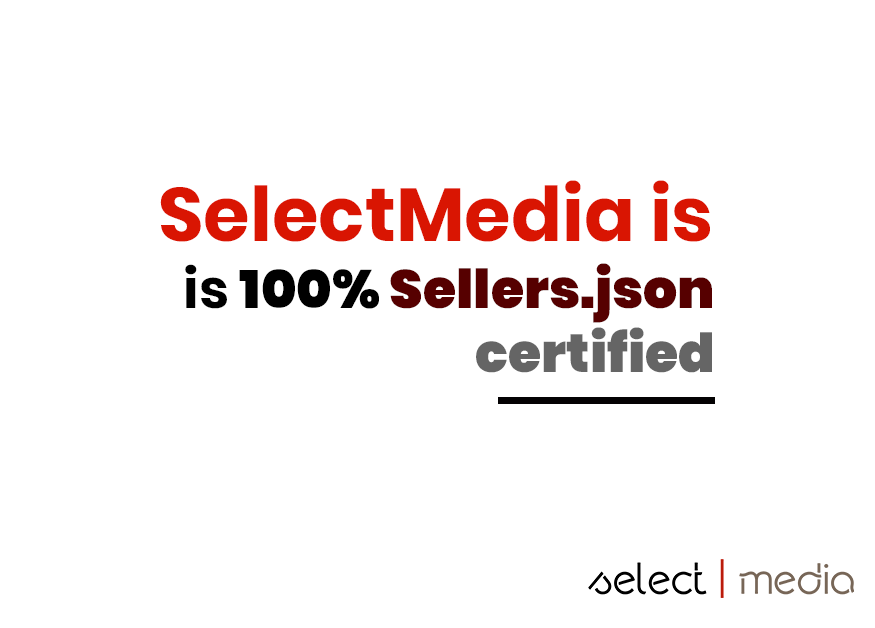 Selectmedia is 100% Sellers.json certified
We are happy to announce that all our publishers and websites are now using SelectMedia's sellers.json;
Sellers.json is designed to give ad buyers more confidence in the multiple vendors involved in the reselling of an impression throughout the digital ad supply chain — not just the first reseller. The goal is one: to help increase confidence that buyers are not being tricked by shady players who aren't authorized to sell a publisher's inventory.
Sellers.json is the next step from ads.txt; While ads.txt enables ad buyers to see what ad tech vendors publishers have authorized to sell their inventory, it only went deeper.
The Sellers.json is a bit like the SSP's version of the publisher's ads.txt file. In the file, SSPs and exchanges will have to list all their authorized reseller partners along with their seller ID and any detail on the legal entity that owns that company.
It lets buyers see what sellers (and resellers) have been involved in each bid request. It comprises a set of "nodes," each represents a vendor that has participated in the selling of a bid request. Buyers can match them to seller IDs given by publishers in ads.txt files and decide whether or not they want to buy. The DSP should see the information on who sold it to them and decide if they want to buy or not.
Everyone. Except for doubtful players who shouldn't be operating in the first place. It increases confidence for ad buyers and DSPs to buy ads on the open exchange knowing every single reseller involved in the process and will increase spend while advertisers have lost trust in their trading desks and its DSPs' while Ads.txt only helped to reduce domain spoofing and unauthorized reselling of inventory.
For more information, contact Selectmedia here