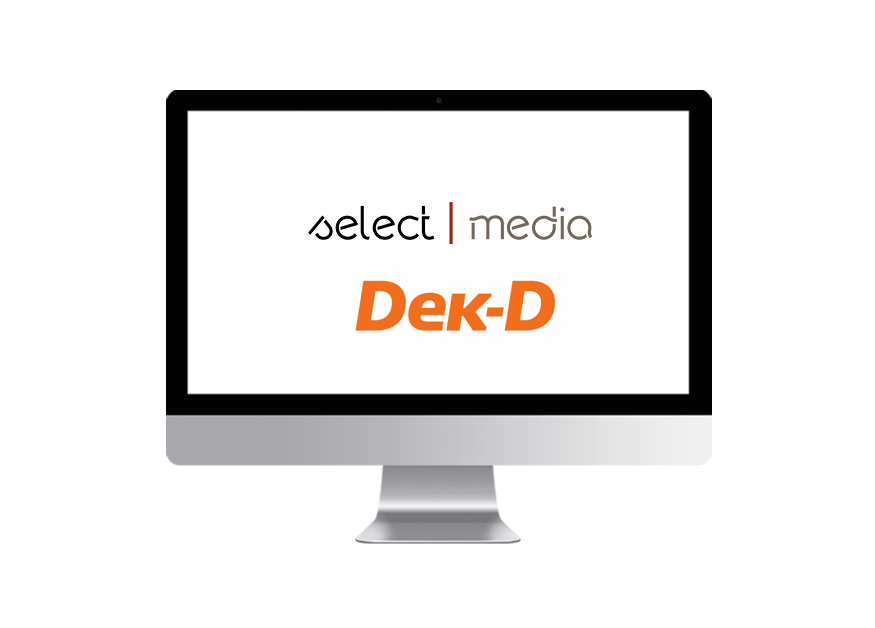 SelectMedia is partnered with DEK-D, the largest publisher for Youths and Millenials in Thailand
SelectMedia is proud to announce the collaboration with dek-d.com; its the largest communication channel to reach teens in Thailand. The website is #19 largest in Thailand and categorized as #39 in the world in the Arts & Entertainment category. Another great factor with Dek-D is the engagement the site has with an average visit duration a day by a user to be more than 16 Minutes.
our unique ad unit offers great KPI's such as 90% viewability and +70% completion for video advertising.
About the site (by Similarweb)
* Category: Arts & Entertainment
* Global Rank: #1,638 largest site worldwide.
* Country Rank: #19 in Thailand
* Category global rank: #38
* 26M monthly visits.
* 175 Million page views a month